Clara
The future of meeting pods is here
Clara is our new acoustic meeting pod. Designed for one person, it's a modern and innovative solution to create a private and comfortable space for individual work or video conferencing. Equipped with acoustic panels, the pod provides a noise reduced environment, reducing external noise and enhancing privacy. Additionally, the built-in table and seat provide a functional workspace, optimizing the user's productivity. Customise the power outlets to suit your exact needs, whether that's an on table, under table or in seat solution.
The Clara acoustic meeting pod offers a sleek and stylish design, making it a perfect fit for a variety of settings, from corporate offices to coworking spaces or even at home.
Features
Built-in table: Custom-made built-in laminate desk available in a range of finishes. Table height: 720mm from the booth floor.
Built-in chair: Upholstered chair with sound-insulating foam and thick, comfy cushions.
LED light: Overhead LED light ensures the booth is well-lit but not too bright to cause glare or headaches.
Commercial carpet: 100% nylon to ensure durability, while the rubber back helps with sound insulation.
Acoustic panels: Clara has a choice of panels to change the aesthetic and improve sound insulation, ensuring your private calls stay private and uninterrupted.
Interior: Upholstered acoustic walls create a comfy and welcoming space to sit.
Ceiling fan: Quiet and powerful, it'll ensure the air stays fresh all day.
Adjustable feet: Adjust the feet to ensure the pod is level no matter how uneven the floor is.
Magnetic door: Tempered glass door with a magnetic seal. Reduces internal and external noise while providing a sense of security and privacy.
Plug: A standard 3 pin UK socket is all that's needed to get your pod up and running.
Power outlets: We offer a wide range of power options including standard UK sockets to USBC & 3 pin combinations for on desk and in seat.
TV Bracket: Non adjustable VESA 100x100 compatible. Max screen size 42".
Roof Cover: Matching fabric roof cover available.*
*Black roof covers are supplied as standard.
Environmental Features
Motion sensor: Ventilation and lighting work from motion sensors, keeping the pod energy efficient.
Exterior panels: We offer Clara with a choice of exterior panels all made from sustainable materials. Choose from: bamboo, cork, Archisonic and Foresso. Learn more
Materials

Frame
18mm spruce ply
9mm MDF

Exterior
10mm foam*
10mm tempered glass
Fabric upholstery*
Acoustic timber*

Interior
Acoustic foam*
Fabric upholstery*
MFC board
Carpet tiles*

*materials meet and exceed UK fire rating standards.
How We Work

Order Confirmation
On receipt of a clear purchase order an order confirmation will be emailed within 24 hours. Any discrepancies on the Order Confirmation need to be raised immediately.


Lead Time
On most standard products lead time is 4 - 6 weeks. If you
require delivery sooner, get in touch and discuss with our team, we do our best to meet the tightest deadlines.


Quality Control
Very occasionally things go wrong, if you are not happy with any aspect of the product / service please get in touch. We are very proud of our products and want you to be too. We will get back to any issues within 24 hours with a detailed plan of action.


Delivery and Install Options
Tailgate delivery is free of charge on all orders over £600 (there is a £50 charge on orders under £600). Installation is free of charge on all orders over £10,000 (there is a £475 charge on orders under £10,000).

We can also offer out of hours installation (evening and weekends). This is charged at £750 for allorders.

Customer Services
We are here to help. We are friendly and love
talking about furniture, design and everything else. Give us a call, drop us an email or post us a letter if you're old school.
Dimensions (mm)

Workbooth 1200 (L x D x H): 1200 x 1000 x 2200
View full details
Quality
The Clara meeting pod is designed and crafted to meet the highest possible standards, leaving no room for compromise or excuses. We take great pride in our commitment to excellence, and every effort is made to ensure that the final product is of exceptional quality. Skilled UK craftsmen use their expertise and attention to detail to create a product that is both functional and aesthetically pleasing. Additionally, the materials used in the construction of the Clara meeting pod are carefully selected and of the highest quality, ensuring that the finished product is durable and long-lasting. This dedication to quality and craftsmanship sets the Clara meeting pod apart from other products in its category, making it an ideal choice for those who demand the best.
Acoustics
In recent years, many workplaces have adopted an open-plan layout that promotes social interaction and collaboration. While this can have many benefits, it can also create challenges when it comes to noise control. With more people in a shared space, it can be difficult to have private conversations or concentrate on individual tasks. This is where the Clara meeting pod comes in. The interior of the pod is fitted with high-quality acoustic foam and fabric upholstery, which helps to absorb and reduce noise levels, keeping private conversations confidential. On the outside, the pod is fitted with tempered glass and carefully crafted panelling, which together, keep outside noises at bay. This means that you can focus on your work or hold confidential conversations without being disturbed by external noises. The design of the Clara meeting pod is a perfect solution to the challenge of balancing privacy and collaboration in the modern open-plan workplace.
Calls & Meetings
Need to take a private call? No problem! The acoustic foam and slated wood is perfect for sound preservation, making the Clara meeting den the location of choice for phone calls or jumping into a video call. We use a 650-lumen fire-rated LED bulb that creates the perfect lighting, activating automatically when you enter. The top-down position spreads a comfortable, warm light evenly, preventing glare on screens or headaches for the user.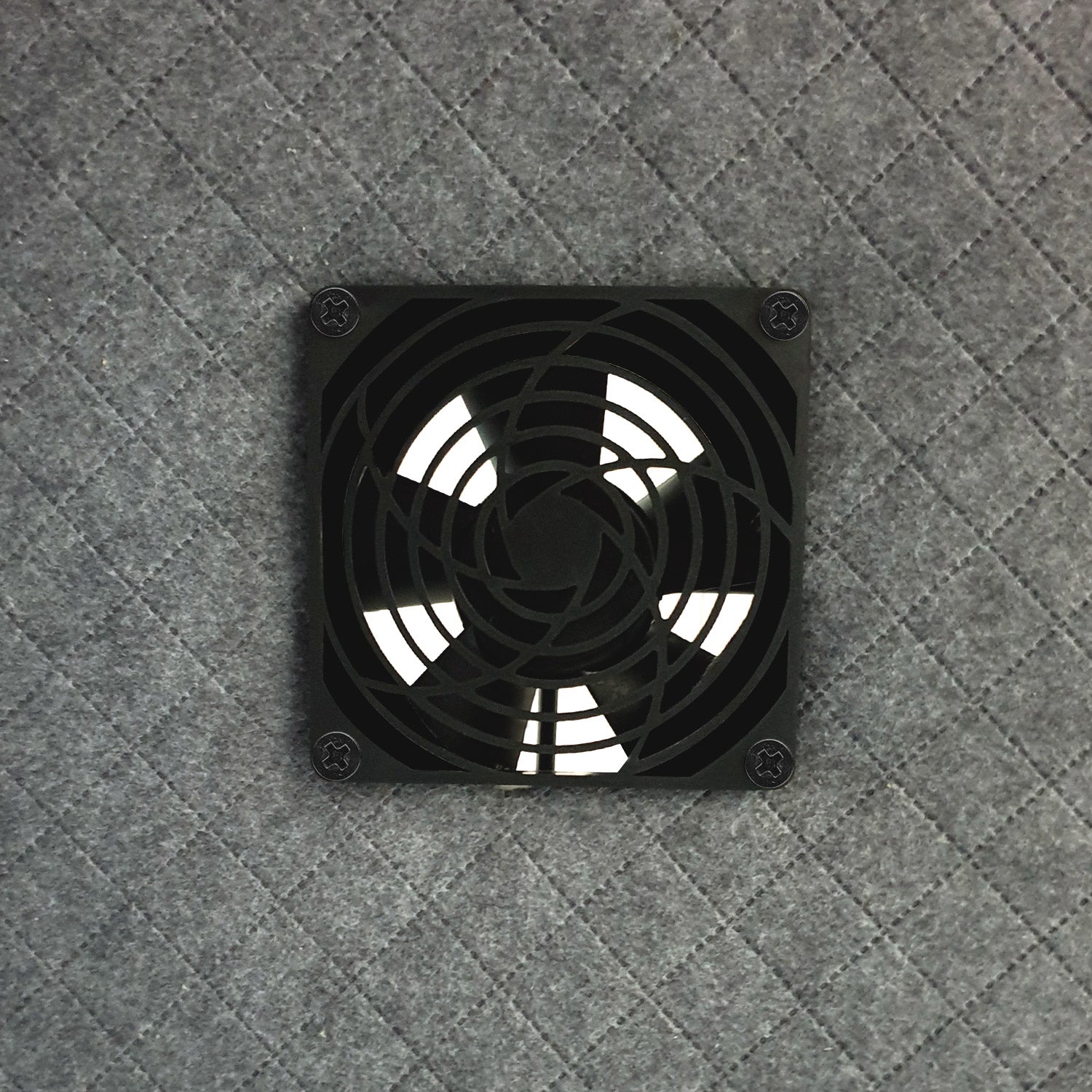 Power & Ventilation
Being comfortable within the Clara meeting den is paramount! Due to the fan, it can suck out and replace over 100 cubic feet of air per minute, these meeting pods will stay fresh and maintain your set temperature. With a noise rating of 26dB, it won't become a distraction while you're working. We offer a wide range of power options including UK sockets, USB-A and USB-C connections.
Configure your Clara
Customise the fabrics and seating of your meeting pod.
Fabrics & finishes
With thousands of fabric colours and styles to choose from, you are spoilt for choice! We work with some of the biggest fabric manufacturers to give you quality and quantity. Too much choice? Don't worry. Our expert team are here to help should you need assistance.

We also offer a range of wood and metal finishes.
View Fabric Range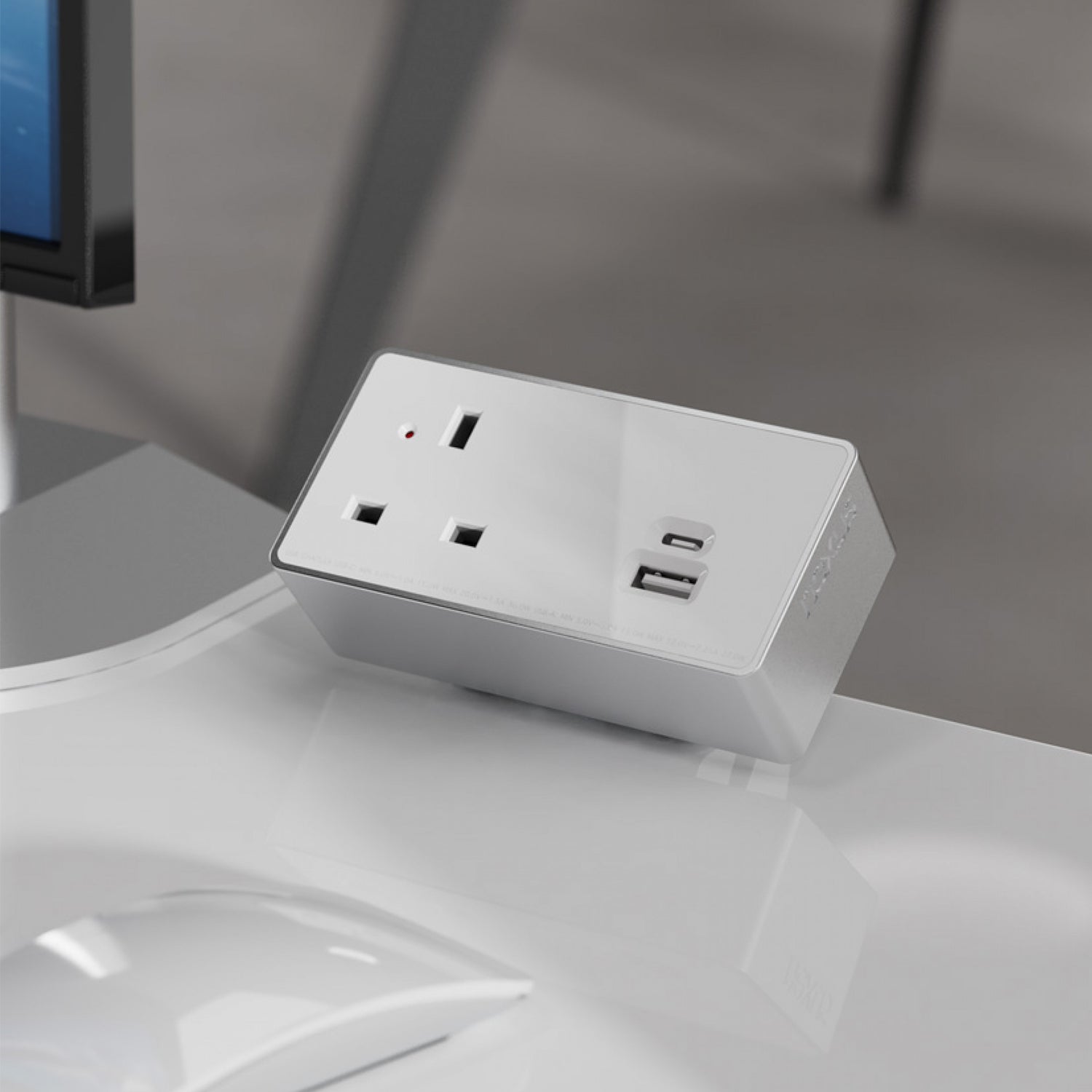 Power Options
We offer a wide range of power options to add functionality to your Clara. Depending on your needs they can be installed on the desk, under the desk or within the wall or seating. Choose from a standard UK socket to USB-A and USB-C connectors that provide both charge and data.
Any questions or queries?
At JDD Furniture, we pride ourselves on going the extra mile for our existing and new customers. If you have any questions, ideas or you want a quote on a custom job then just drop us a message using the link below.