Cedric with Fearne Planter High with wood edge Back to Back Plinth
Cedric is a versatile, configurable seat on its own, but paired with our Fearne planter it becomes a statement piece that can add an outdoor nature element. Compatible with both real and fake plants, it has been proven to increase productivity in the workplace when surrounded by nature.
Banquette seating means it's made to measure and designed to fit inside a specific place. Usually these are straight seats and most commonly found in restaurants, cafes, nightclubs etc.

We provide 4 back options on our banquette seating which are: plain, fluted, shallow button and deep button to add a design flare to the seating. We also offer low, mid and high back. To finish off the customisation, we can fit power supplies directly into the banquette chairs.
Cedric is available with all of our leg options: plinth, to the floor and legs as well as offering extra banquette options including back to back seating which can be great for creating booth style areas.
View full details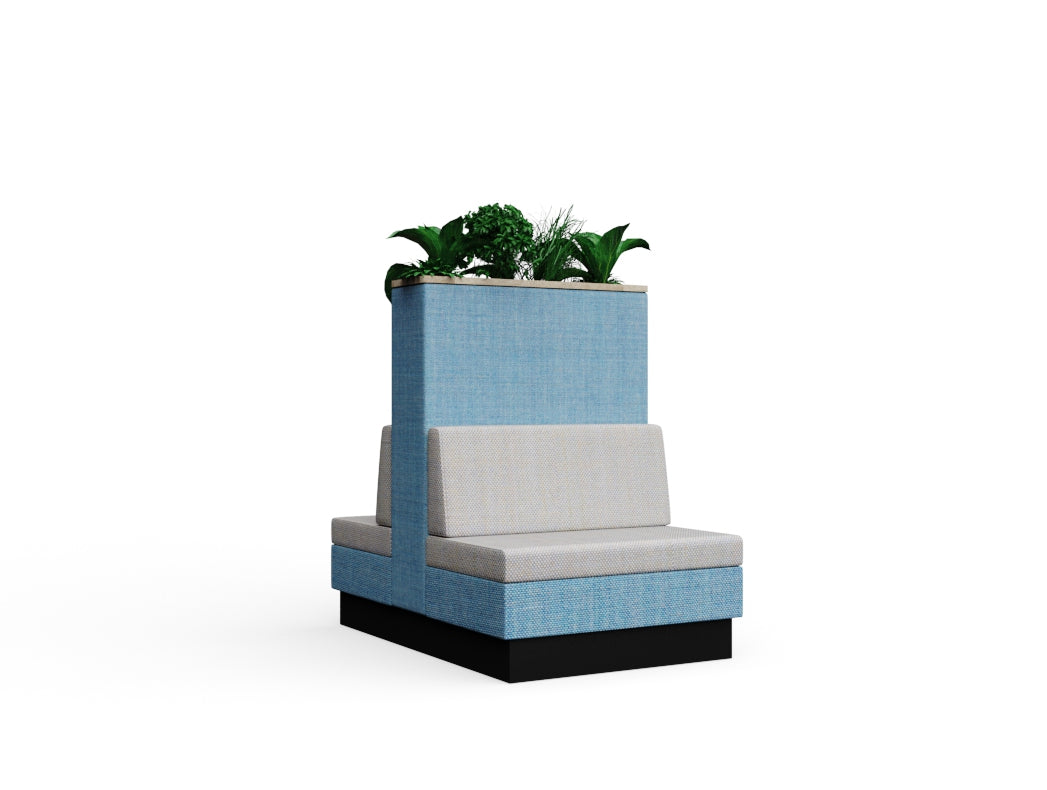 Any questions or queries?
At JDD Furniture, we pride ourselves on going the extra mile for our existing and new customers. If you have any questions, ideas or you want a quote on a custom job then just drop us a message using the link below.